London, Capital city of England, is not only famous for its historical landmarks and cultural attractions but also for its stunning gardens and most import in Ukvisitingplaces. From sprawling royal parks to hidden urban oases, London is a haven for nature enthusiasts and garden lovers. In this Blog, we will take you on a tour of some of the most exquisite gardens in London with britishcartransfer highlighting the beauty and tranquility they offer. Join us as we explore the city's hidden gems and discover the captivating world of London's gardens.
Introduction: Exploring London's Garden Treasures
in Ukvisitingplaces, London is renowned for its diverse collection of gardens that cater to different tastes and interests. These gardens offer a sanctuary away from the bustling city streets, allowing visitors to immerse themselves in the beauty of nature. Whether you seek tranquility, history, or breathtaking landscapes, London's gardens have something to offer everyone.
Royal Botanic Gardens, Kew: Where Nature Flourishes
The Royal Botanic Gardens, Kew, stands as a UNESCO World Heritage Site and ranks among the most renowned botanical gardens worldwide. Situated in southwest London, it encompasses over 300 acres and showcases an extensive array of plants, flowers, and trees sourced from every corner of the globe. From the iconic Palm House to the serene Japanese Garden, and from the captivating Waterlily House to the delicate beauty of its water lilies, Kew Gardens offers a paradise for plant enthusiasts. With its diverse attractions and unparalleled natural beauty, it is an absolute must-visit destination.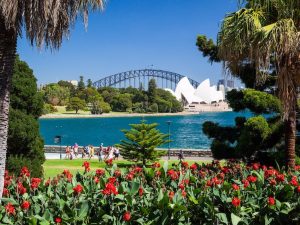 Kensington Gardens: A Royal Retreat in the Heart of the City
Kensington Gardens is an enchanting green oasis situated adjacent to Hyde Park. Once a private garden reserved for royalty, it is now open to the public and offers a serene escape from the urban chaos. Take a leisurely walk around the Long Water or visit the famous statue of Peter Pan. Don't miss the stunning Kensington Palace, the official residence of several members of the British royal family.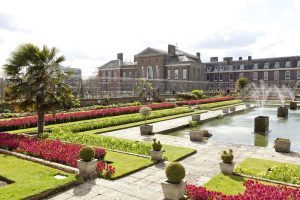 Hampstead Heath: Nature's Playground
Hampstead Heath is a vast open space that covers over 790 acres in North London and also famous in Ukvisitingplaces. This ancient parkland features rolling hills, woodlands, and ponds, providing a haven for wildlife and a retreat for locals and visitors alike. However, Climb to the top of Parliament Hill for panoramic views of the city skyline or take a dip in the swimming ponds during the summer months. Hampstead Heath offers a perfect blend of natural beauty and recreational opportunities.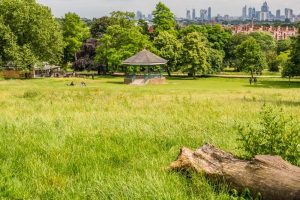 Chelsea Physic Garden: A Living Pharmacy
Chelsea Physic Garden is a hidden gem nestled in the heart of Chelsea. Established in 1673, it is one of the oldest botanical gardens in London. The garden specializes in medicinal plants, showcasing a remarkable collection of over 5,000 species with healing properties. Wander through its serene grounds, discover rare herbs, and learn about the fascinating world of medicinal plants.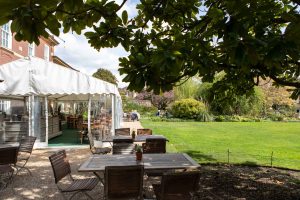 Richmond Park: Majestic Landscapes and Wildlife
Richmond Park is the largest Royal Park in London, spanning over 2,500 acres. Home to herds of deer and an abundance of wildlife, this park offers a unique opportunity to experience nature in the heart of the city. Enjoy a peaceful walk along its scenic trails, have a picnic in Isabella Plantation, or simply bask in the breathtaking views of the park's rolling landscapes.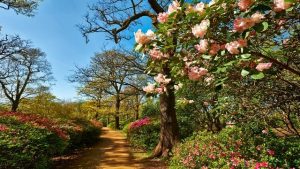 Regent's Park: A Serene Escape
Regent's Park is a picturesque green space located in the heart of London. This beautifully landscaped park is famous for its vibrant flower displays, enchanting rose gardens, and the world-famous Queen Mary's Gardens. Take a boat ride on the lake, visit the London Zoo, or simply relax in the tranquil surroundings of this urban oasis.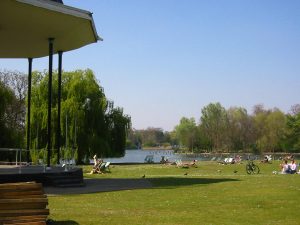 Battersea Park: A Riverside Haven
Battersea Park is a charming park situated on the south bank of the River Thames. Additionally, it offers a peaceful retreat with its riverside promenade, ornamental gardens, and boating lake. Visitors can explore the fascinating Peace Pagoda, engage in a game of tennis, or simply indulge in a leisurely picnic by the water's edge. Undoubtedly, Battersea Park is a hidden gem waiting to be discovered and cherished.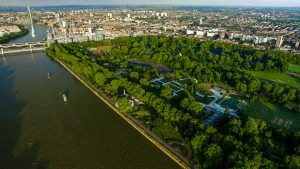 Kyoto Garden in Holland Park: A Glimpse of Japan in London
Kyoto Garden is a serene Japanese garden located within Holland Park. Designed as a symbol of friendship between London and Kyoto, this garden exudes tranquility and beauty. Admire the koi carp in the pond, relax under the cherry blossom trees, and soak in the Zen atmosphere of this enchanting space.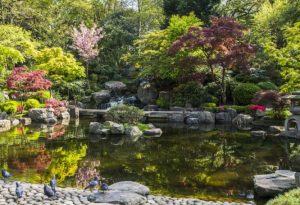 The Roof Gardens: An Urban Oasis in Kensington
Located in Kensington, The Roof Gardens is a truly unique rooftop oasis. Spanning 1.5 acres, this enchanting space features themed gardens, flowing streams, and even resident flamingos. Take a leisurely stroll along the Spanish Garden, relish the panoramic views of London, and immerse yourself in the magical ambiance of this elevated green paradise.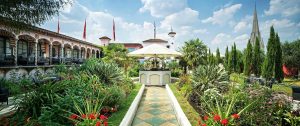 Garden Museum: Where History Meets Horticulture
The Garden Museum, situated in the former St. Mary-at-Lambeth church, is a captivating destination where history seamlessly intertwines with horticulture. Explore its exhibitions showcasing a remarkable collection of historical artifacts, paintings, and sculptures related to gardens and gardening. Delve into the rich heritage of this art form and immerse yourself in a world where past and present converge.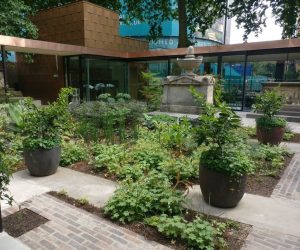 The Queen's Garden at Buckingham Palace: Royalty in Bloom
Nestled within the prestigious Buckingham Palace, The Queen's Garden offers a meticulously manicured oasis that perfectly complements the grandeur of the royal residence. Embark on a guided tour during the summer months and marvel at the breathtaking flower beds, meticulously trimmed hedges, and serene lake. This garden is a testament to the artistry of horticulture and the cherished royal traditions of England.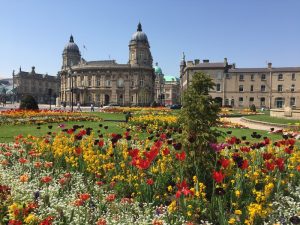 Hampstead Pergola and Hill Gardens: A Hidden Gem
Tucked away within the scenic Hampstead Heath, Hampstead Pergola and Hill Gardens is indeed a true hidden gem. Moreover, this elevated garden boasts magnificent pergolas, vine-covered walkways, and awe-inspiring vistas of the city. Embark on a journey to discover the irresistible charm and tranquility of this secluded spot. Immerse yourself in the romantic atmosphere created by its enchanting architecture, and let the beauty of nature unfold before your eyes.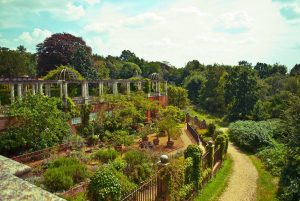 Highgate Cemetery: A Victorian Garden of Remembrance
Highgate Cemetery, with its atmospheric Victorian architecture and lush greenery, serves as a captivating testament to both history and nature. Moreover, it offers a unique and immersive experience where the past intricately weaves together with the natural world. With its magnificent tombs, meandering paths, and the renowned Egyptian Avenue, Highgate Cemetery seamlessly transports visitors to a bygone era. Simultaneously, it showcases the ethereal beauty and serene ambiance of its verdant surroundings. Join a guided tour and meander through its winding paths. Marvel at the majestic tombs, and explore the renowned Egyptian Avenue. Here, life and death converge, providing a unique perspective on the intertwining forces of time and nature.
Conclusion: London's Gardens – A Delightful Escape into Nature's Paradise
London's gardens not only exude natural beauty. But also offer a serene sanctuary away from the bustling city life. However, these diverse green spaces provide more than just a picturesque setting; they offer an opportunity. To reconnect with nature, find tranquility, and delve into the rich horticultural heritage of the city. Whether you're a passionate plant enthusiast. A history aficionado, or simply seeking a peaceful escape, London's gardens have something to captivate and inspire every visitor. With their enchanting landscapes and vibrant displays, they guarantee a delightful journey into nature's paradise.