When planning a cruise vacation in the United Kingdom with UKCruisePorts, one important aspect to consider is how you will transfer from the port to your desired destinations. Efficient and reliable transportation is crucial to ensure a smooth and enjoyable journey. In this article, we will explore the significance of UKCruisePorts and provide valuable insights into the seamless experience of British car transfers.
Understanding UK Cruise Ports and travel with Britishcartransfer
 The Growing Popularity of Cruise Travel
Cruise travel has become increasingly popular among tourists worldwide, offering a unique and luxurious way to explore different destinations. The United Kingdom, with its rich history and stunning coastal landscapes, has emerged as a favored destination for cruise enthusiasts.
Major UK Cruise Ports
The UK boasts several prominent cruise ports that serve as gateways to exciting destinations. Some of the notable ones include Southampton, Liverpool, Greenock, and Dover. These ports cater to a wide range of cruise lines, offering diverse itineraries to suit every traveler's preferences.
Importance of British Car Transfer
Convenience and Flexibility of Britishcartransfer
Opting for a Britishcartransfer service ensures utmost convenience and flexibility during your cruise vacation. Instead of relying on public transportation or searching for taxis, you can enjoy a personalized and hassle-free experience. Having a private car at your disposal allows you to explore the UK at your own pace and schedule.
Exploring the UK's Scenic Routes
One of the significant advantages of a car transfer service is the opportunity to drive along the UK's scenic routes. From breathtaking coastal roads to picturesque countryside landscapes, you can immerse yourself in the beauty of the country while traveling comfortably to your destination.
Choosing the Right Car Transfer Service
Researching Reputable Companies – Britishcartransfer
When selecting a car transfer service, thorough research is essential. Look for reputable companies with positive customer reviews and a track record of reliability. Britishcartransfer is one of them.This ensures that you receive professional and efficient service throughout your journey with our Luxurious rides.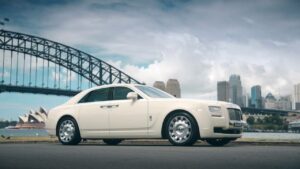 Evaluating Fleet Options
Consider the fleet options provided by different car transfer services. Ensure they have a diverse range of well-maintained vehicles to accommodate your specific requirements. Whether you prefer a luxury sedan, a spacious SUV, or a larger vehicle for group travel, choose a service that can cater to your needs.
Considering Additional Services
Some car transfer services offer additional amenities to enhance your experience. These may include Wi-Fi connectivity, refreshments, and multilingual chauffeurs. Consider these extras when making your decision to further elevate your journey.
Tips for a Hassle-Free Car Transfer Experience with
Pre-Booking and Confirming Details with Britishcartransfer
To avoid any last-minute inconveniences, it is advisable to pre-book your car transfer service well in advance with britishcartransfer. Ensure all the necessary details, such as pickup time, location, and destination, are accurately communicated and confirmed.
Arriving Early at the Port
Arriving early at the port allows you to settle in comfortably and avoid any unnecessary stress. It gives you ample time to complete necessary procedures and ensures a smooth transition from the ship to your waiting car transfer.
Communicating Special Requirements
When it comes to communicating special requirements during your car transfer from UKCruisePorts, such as wheelchair accessibility or the need for child seats, it is crucial to inform the car transfer service in advance. By clearly communicating your specific needs, the service can ensure that they are appropriately addressed, guaranteeing a comfortable and safe journey tailored to your requirements. Remember, effective communication is key in ensuring a smooth experience, so don't hesitate to communicate your special requirements not just once, but twice, to ensure that all necessary arrangements are in place for a hassle-free car transfer from UKCruisePorts.
Exploring Popular UK Cruise Destinations
The Historic Charm of Southampton
Southampton, located on England's south coast, is renowned for its rich maritime heritage. Explore historical sites like the Tudor House and the SeaCityMuseum before embarking on your cruise adventure.
Vibrant Culture in Liverpool
Liverpool, famous for being the birthplace of The Beatles, offers a vibrant cultural experience. Visit iconic attractions such as the Albert Dock, the Beatles Story Museum, and the majestic Liverpool Cathedral.
Picturesque Landscapes in Greenock
Nestled on the banks of the River Clyde, Greenock is surrounded by breathtaking natural landscapes. Take a scenic drive to Loch Lomond and The Trossachs National Park, known for its stunning lochs and mountains.
Discovering the Rich History of Dover
Dover, a historic port town in southeast England, is renowned for its iconic white cliffs and its medieval Dover Castle. Explore the fascinating tunnels of the Secret Wartime Tunnels and immerse yourself in the town's captivating history.
Conclusion
A seamless British car transfer is a vital component of a memorable cruise vacation in the UK. By choosing a reputable car transfer service, you ensure convenience, flexibility, and the opportunity to explore the country's scenic routes.Embark on a remarkable cruise adventure with our efficient and reliable UKCruisePorts car transfer services. Discover the convenience and flexibility of private transfers from major UK cruise ports. Explore the scenic routes of the United Kingdom at your own pace. Booknow to ensure a hassle-free journey and make the most of your cruise vacation. Don't miss out on our exclusive offers for UKCruisePorts travelers.
FAQs
What are the advantages of booking a car transfer service for a UK cruise?
Booking a car transfer service for a UK cruise offers convenience, flexibility, and personalized transportation. It allows you to explore the country at your own pace and eliminates the need to rely on public transportation or taxis.
How far in advance should I book my car transfer?
It is recommended to book your car transfer service well in advance, preferably as soon as you finalize your cruise plans. This ensures availability and allows you to secure the desired vehicle and any additional services you may require.
Can I request a specific type of vehicle for my car transfer?
Yes, reputable car transfer services usually offer a variety of vehicles to cater to different preferences. Whether you need a luxury sedan, an SUV, or a larger vehicle for group travel, you can request a specific type of vehicle that suits your needs.
Are car transfer services available for large groups?
Yes, car transfer services often have options available for large groups. They can provide spacious vehicles or even multiple vehicles to accommodate the size of your group comfortably. Make sure to communicate your group size and requirements when booking the service.
What happens if my cruise ship arrives late at the port?
Reputable car transfer services are aware of potential delays and monitor the arrival times of cruise ships. They will adjust their schedules accordingly and ensure that your transfer is still organized, even if your ship arrives later than expected.