Are you planning a trip to London and looking for a convenient and reliable way to stationtransfer from Waterloo Station? Look no further than BritishCarTransfer, the leading provider of station transfer services in the UK. In this article, we will explore the benefits of choosing British Car Transfer for your Waterloo Station transfer, ensuring a seamless and comfortable journey to your destination.
 Simplifying Your Waterloo Station Transfer
Arriving at Waterloo Station can be overwhelming, especially if you're unfamiliar with London's transportation system. BritishCarTransfer is here to simplify your journey by providing reliable and efficient station transfer services. With a strong focus on customer satisfaction and attention to detail, British Car Transfer ensures that your transfer from Waterloo Station is smooth and hassle-free.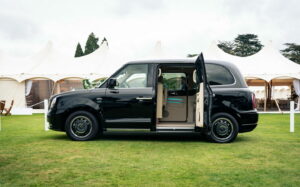 Importance of Choosing British Car Transfer
Expertise in Station Transfers
British Car Transfer specializes in station transfers, with extensive experience serving passengers at Waterloo Station. The company understands the nuances of navigating through the bustling station and the surrounding areas, ensuring that you reach your destination promptly and comfortably. Their drivers are well-versed in the best routes and can efficiently navigate London's busy streets, saving you time and stress.
High-Quality Fleet of Vehicles
When you choose British Car Transfer, you can expect to travel in utmost comfort and style. The company maintains a high-quality fleet of vehicles, including luxury sedans, spacious SUVs, and even executive minibusses for larger groups. Each vehicle is meticulously maintained, ensuring a safe and enjoyable journey for every passenger.
Personalized and Professional Service
British Car stationtransfer takes pride in providing personalized and professional service to all their customers. From the moment you step off the train at Waterloo Station, their friendly and knowledgeable drivers will be there to greet you. They will assist you with your luggage and ensure that you have a comfortable ride to your destination. The company's commitment to exceptional service sets them apart and makes your transfer experience truly memorable.
Booking Your British Car Transfer
Simple Online Reservation Process
Book Now your British Car Transfer is quick and easy. Simply visit the company's website and enter your travel details, including your arrival time at Waterloo Station and your destination. The user-friendly online reservation system allows you to customize your transfer according to your specific needs and preferences.
Customizable Options for Your Convenience
British Car Transfer understands that every passenger has unique requirements. Whether you're traveling alone, with family, or in a larger group, they offer customizable transfer options to accommodate your needs. You can choose the vehicle size that suits your party, select additional amenities, and even request specific stops or detours along the way. British Car Transfer strives to make your journey as comfortable and convenient as possible.
Exploring London with British Car Transfer
Sightseeing Tours and Day Trips
In addition to station transfers, British Car Transfer offers a range of sightseeing tours and day trips to help you explore the best of London and its surrounding areas. Whether you want to visit iconic landmarks like Buckingham Palace and the Tower of London or explore the charming countryside and historic towns nearby, BritishCarTransfer can tailor a tour to suit your interests and schedule.
Tailored Transfers for Corporate Travel
If you're visiting London for business purposes, BritishCarTransfer provides tailored transfer solutions for corporate travelers. Their reliable and professional service ensures that you arrive at your meetings, conferences, or events on time and in style. With British Car Transfer, you can focus on your work while leaving the transportation logistics in the hands of experts.
Premium Chauffeur Services
For those seeking the ultimate luxury experience, British Car Transfer offers premium chauffeur services. Sit back and relax in the comfort of a luxury vehicle while a professional chauffeur navigates the city for you. Whether you're attending a special event, celebrating a milestone, or simply want to indulge in a luxurious travel experience, BritishCarTransfer's chauffeur service will exceed your expectations.
Conclusion
When it comes to your Waterloo Station transfer, choosing British Car Transfer ensures a seamless and enjoyable journey to your destination. With their expertise in station transfers, high-quality fleet of vehicles, and personalized service, British Car Transfer sets the standard for excellence in transportation. Experience the convenience, comfort, and reliability of BritishCarTransfer and make your visit to London truly unforgettable.
FAQs
Can I book a British Car Transfer for a group of passengers?
Yes, British Car Transfer offers vehicles of various sizes to accommodate groups of different sizes. Whether you're traveling alone or with a large group, they can provide the appropriate vehicle to ensure a comfortable and enjoyable transfer experience.
Are British Car Transfer drivers knowledgeable about London's attractions and landmarks?
Absolutely! British Car Transfer drivers possess extensive knowledge of London's attractions and landmarks. They can provide insightful information and recommendations, ensuring that you make the most of your time in the city.
Can I request additional stops or detours during my transfer?
Yes, British Car Transfer allows you to customize your transfer according to your preferences. You can request additional stops or detours along the way, allowing you to explore specific areas of interest or make quick errands during your journey.